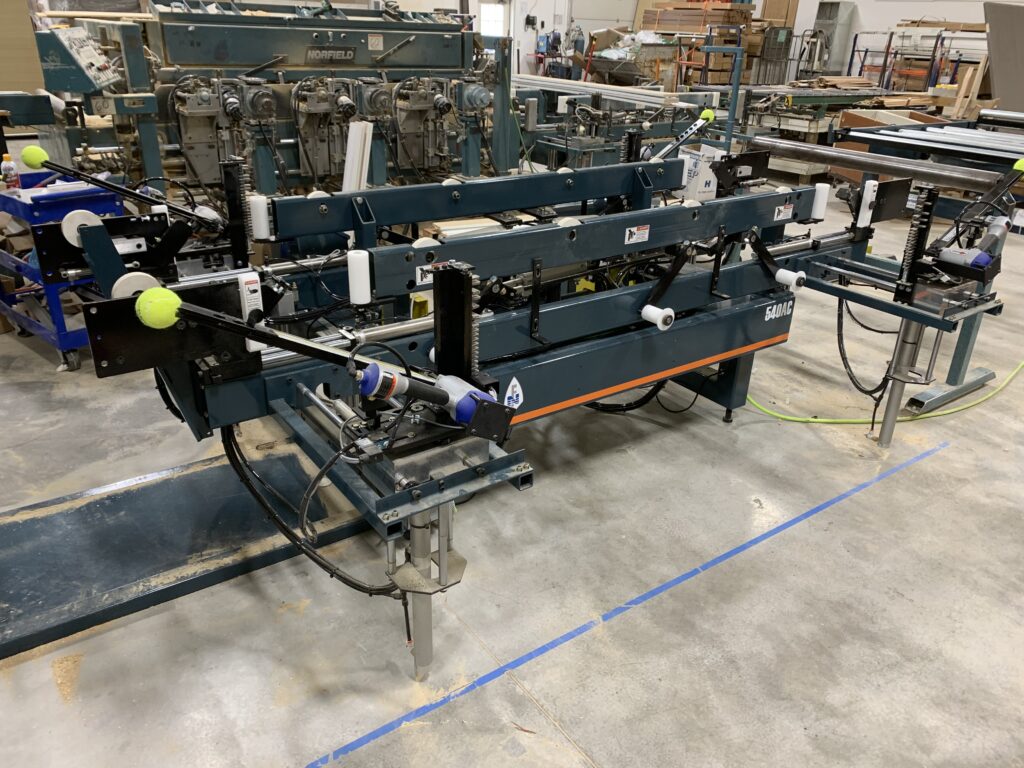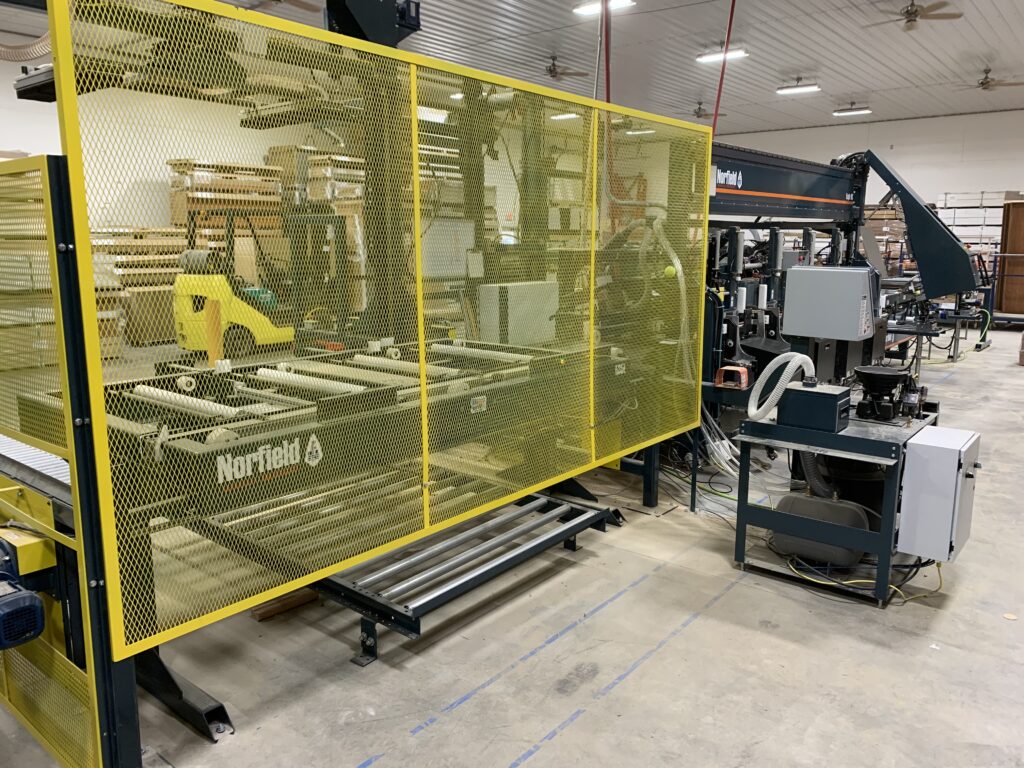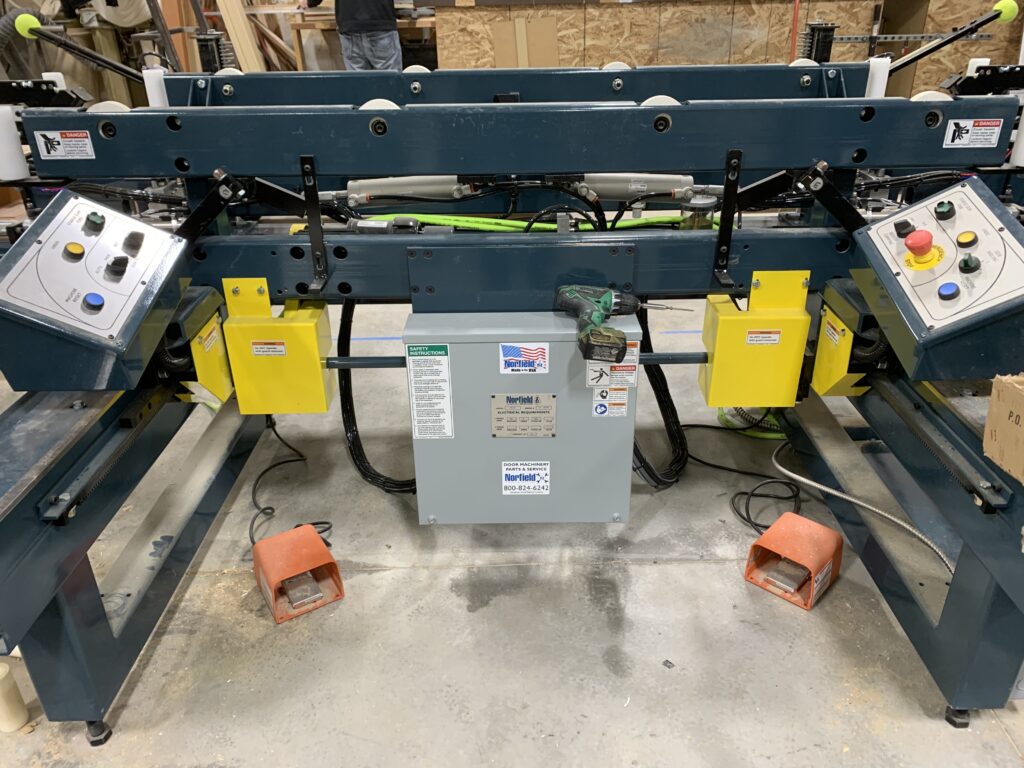 One-touch door height change-overs for
doors up to 8-0
• Automatic hinge mortising in door and
hinge jamb
• Automatic lock drilling, latch drilling, and
faceplate mortising
• Automatic deadbolt prep
• Automatic door infeed, width
adjustment, and positioning
• One-touch powered tilt for flush hinge
mortising in square or double beveled
doors
• One-touch change-over between 3-1/2"
and 4" hinge mortising
• 10" pictorial color touchscreen control
panel
• On-screen diagnostics and
troubleshooting
• Raised moulding ready
• Processes raised moulding, louvered, and
prefinished doors
• Quick-change between 3 different hinge
thickness
• Hinge routing modules compensate for
convex or concave door edges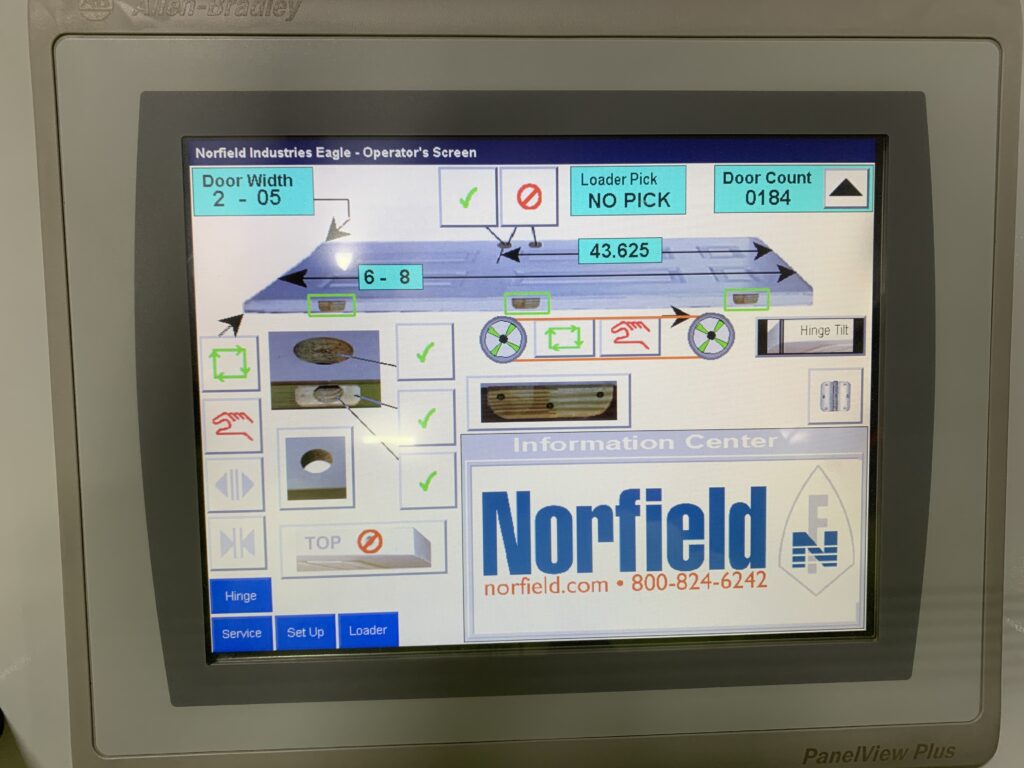 Eagle MC Door Machine
High production prehung door system for
door units up to 8-0.
Ideal for running house packs or high
volume inventory production.
One-touch change-over between door
heights.
Highly automated material handling
maximizes efficiency, reduces fatigue, and
increases safety.
We also have a upright door machine that is great for smaller orders or custom jobs ,this is also the shop that handles all fire rated doors and frames.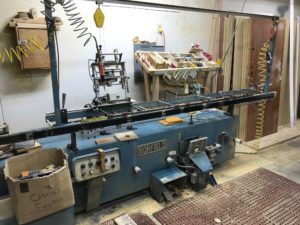 We also offer you to have Preassembled casing so there is
no cutting all you need to do is hold up to the door frame and nail or staple it on.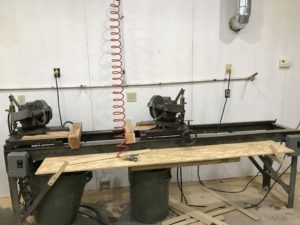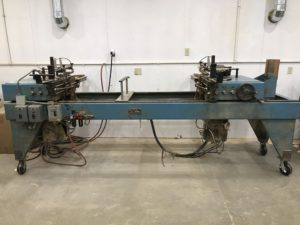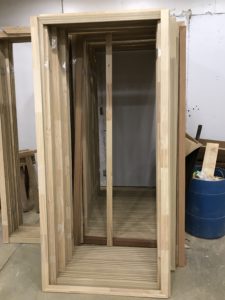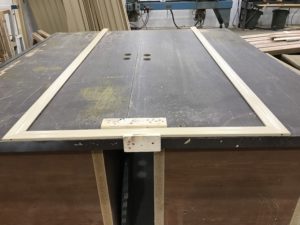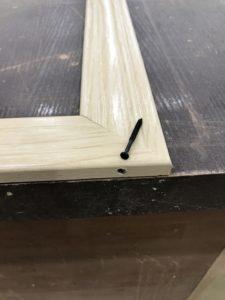 New state of the art air compressor
this unit never slow production.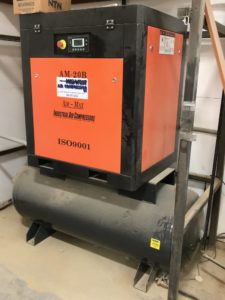 Automated strike machine for fast and accurate strike jambs.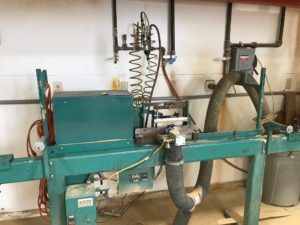 Split jamb machine that makes jambs adjustable so the remodel jobs go much faster when you have walls that change sizes within the same opening.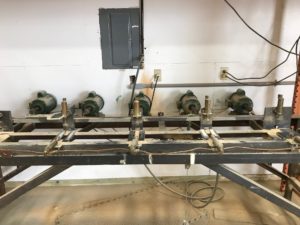 Full line of trucks
from high top vans to 24 and 26 foot box trucks all setup for the transport of prehung doors.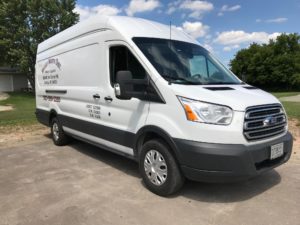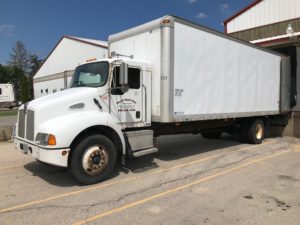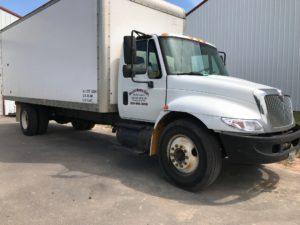 Buildings full of stock doors ,trim,jambs,hardware,ready for your order to be placed.